Eastern Suburbs Pool Cleaner provides pool cleaning services throughout Sydney's Eastern Suburbs. Click on the following link for a detailed list of our service areas.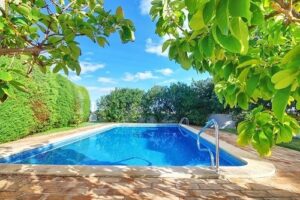 By partnering with pool cleaning companies in the area we deliver you with the most reliable and professional service. Rest assured there is no added cost to you. However when you become a customer of ours you will receive the best pool cleaning service Sydney's Eastern Suburbs has to offer.
Our #1 goal is for your pool to be looking its best.
We know that even a nice looking pool can be out of chemical balance and when this happens it can quickly turn ugly in a matter of hours, especially in the Sydney heat.
Check out our services to see how we can prevent your pool from going bad and even bring it back it has turned green or black. Through our regular pool cleaning service we can maintain your pool at its optimal level all year round and through heavy use in Summer.
We are very selective with the choice of the companies we partner with as we want to ensure that the pool technicians who service your pool are professional and reliable. For that reason our partners are the best in the field.
Give us a call today and experience the difference.
Contact The Eastern Suburbs Pool Cleaning Experts
Keep your Eastern Suburbs pool looking its best all year round. Call us on (02) 8880 9059 or: